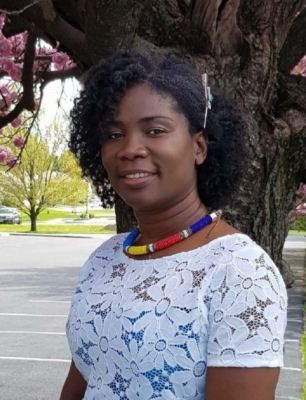 Bridget Asempapa, PhD, NCC
Pre-Licensed Professional
Bridget is a nationally credentialed counselor with a doctorate in Counselor Education and Supervision. She received her master's with honors in clinical mental health counseling from Youngstown State University, OH, and is currently working to become a Licensed and Board-Certified Professional Counselor in Pennsylvania.
Bridget provides psychotherapy for a wide range of people from diverse backgrounds and nationalities including, children, adolescents, college students, and adults. She has been successful in working with clients that experienced anxiety, depression, grief, trauma, and parent/child relationship struggles.
Bridget operates from a constructive perspective and with the recognition that the client possesses strengths that can enrich the therapeutic change process. She values and prioritizes a healthy therapeutic relationship with her clients. Additionally, she uses stages of change to determine the client's readiness for change and integrates mindfulness, relaxation, cognitive behavior therapy, reality therapy, and dialectic behavior interventions to effect change in the clients. She appreciates the opportunity to walk alongside another person in their time of need. She considers this a blessing and a privilege.
Back to Team Page