March 4, 2023 - March 4, 2023
Overview
Are you involved in caring for clergy wellness? We invite you to expand your vision to include supporting the well-being of those on whom clergy relies the most – their spouses.
Pastors who talk about church struggles with their spouses once a month are 5 1/2 times more likely to stay in ministry.
Lifeway Research, Pastor Attrition Study, 2021
We're excited to introduce you to Artos, a ministry devoted to improving clergy spouse well-being, an often forgotten factor in clergy well-being and congregational vitality. Artos offers programs and professional coaching for male and female clergy spouses, as well as resources for clergy families. For six years now, clergy spouse groups have given high praise for Artos programs, sponsored by multiple denominations across the U.S.
Please come to a special demonstration of a few of the unique experiential learning methods Artos has created to connect, uplift, and equip clergy spouses.
We encourage you to bring at least one clergy spouse with you, to share their insights and discuss ideas for your judicatory, network, or denomination.
Date
Join us for a 90-minute program on Saturday, March 4th from 9:30 – 11:00 am, followed by refreshments.
Cost
This is an introductory meeting to engage decision-makers on this important topic. There is no cost to attend. Upcoming programming will be announced at the meeting.
Instructor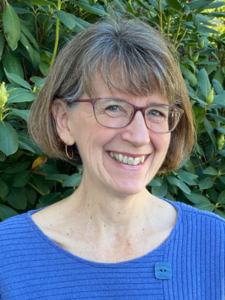 Artos co-founder Julie Anderman will facilitate us through two learning games used in their Celebrating Sabbath and Healthy Transitions programs for clergy spouses. Julie is the co-founder and executive director of Artos, a nonprofit ministry devoted to improving the well-being of clergy spouses, an often forgotten factor in clergy wellness. A clergy spouse herself for 22 years, she applies her consulting experience in instructional design and communications, as well as facilitation of small group learning, to Artos. A graduate of Davidson College in theology, she holds an MBA with honors in organizational behavior and strategic marketing from Georgetown University, and certificates in instructional design.
Registration